Shape bicycles – new logo for 2012
The main value of the French brand Shape bicycles is to develop and manufacture BMX parts in France.
This is the reason we wanted to emphasize this commitment to France through a meaningful logo.
Below, this is our new 3 colours logo for the New Year ahead, in the same time we wish you the best on and off your BMX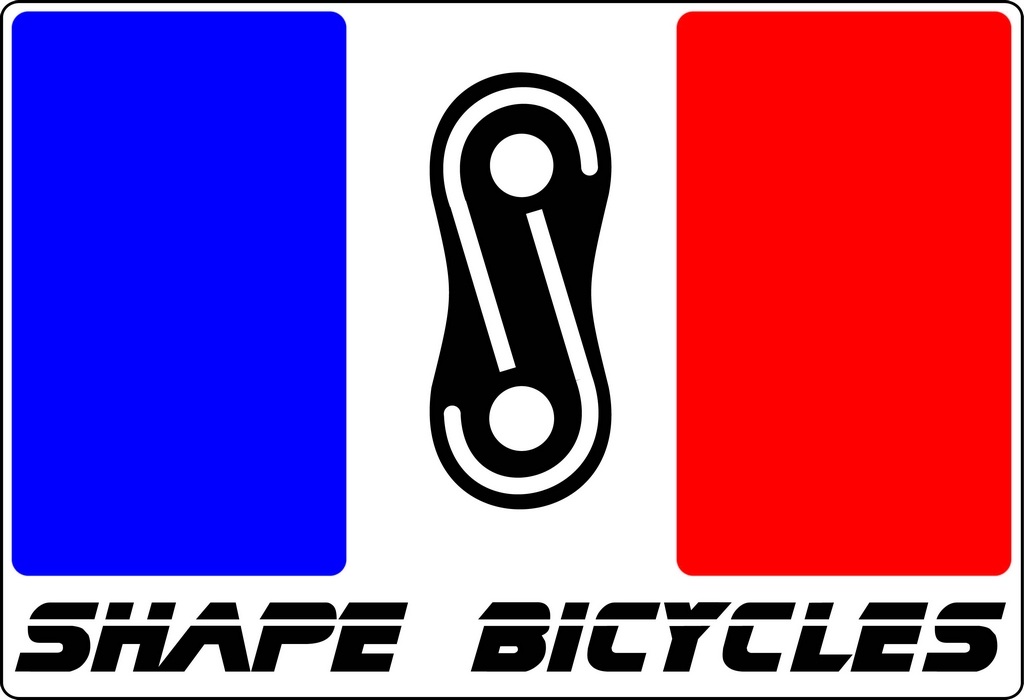 Soul bmx magazine - product issue
French magazine Soul bmx is used to publish a special product issue at the end of each year, which enables everyone to choose their next parts for the new year ! However, this year they chose to evolve following the digital revolution as they publish their
2012 issue online
.
You'll find all parts available on the BMX market, including the Shape bicycles parts for the first time in this unique guide in France.

The gyro plate of Bérenger Cordier
Shape bicycles has just developed a new part in collaboration with Bérenger Cordier, our rider from the Peynier trail. In fact, Bérenger uses a gyro, this is why we decided to make him a gyro plate which matches our stem. To discover this new product, have a look at the Bérenger's bike check on the Soul magazine website, you will learn more about this first signature product of the Shape bicycles range.
Jared Ball: Shape bicycles rider in the USA
Shape bicycles team grows currently, with the addition of the first foreign rider who comes from the USA !
We are so proud to present to you Jared Ball, who lives in the state of Michigan, on the East cost of the USA;
where he is used to shred every trail with his brother Jeremy and the Life? crew.
Welcome to Jared and have a look at his profile on the riders' page.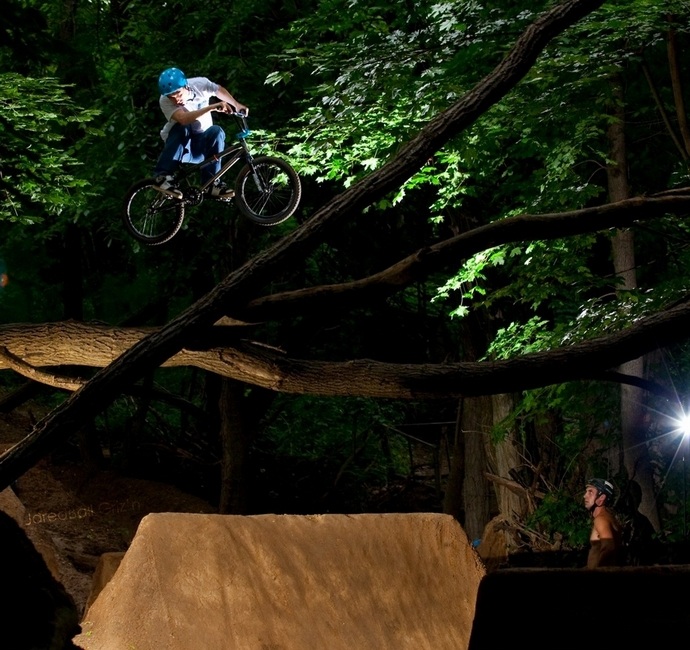 Shape bicycles is available from Banos Distro
Shape bicycles parts are now available on Banos distro website, who already distributes for France some different brands such as PA woods, Vinyl, Life?, Vigilantia, Case mag, The Albion mag…
A new partner for Shape bicycles so a big thank you to Marc !
Banos Distro

Shape bicycles online shop
Shape bicycles products are now available on internet, through our online shop!
In addition to our official dealers (Torch'VTT, Kitchen bike, Banos distro, Ezco), find our stem, sprockets, tee shirts on the online shop at the following address:
Shape bicycles online shop

The newest information page
Shape bicycles website grows continuously and a new information page is now online instead of the previous dedicated link one. You can find relevant information to contact the Shape bicycles brand (email, phone), where you can buy our products (Shape bicycles online shop, official dealers), while retaining some links from the small world of BMX.
Shape bicycles is supported by EZCO distribution
Shape bicycles is proud to introduce a new partner : EZCO distribution. They already distribute Deluxe BMX, Hoffman bikes, Coalition, Proper; and now give us a hand to develop our network ! You can now find some information about our products, riders and most importantly another way to buy our products;
A big thank you to François !
EZCO Distribution