The true values of Steve Crandall - FBM
Brighouse jam - Must be watched
A little Shape bicycles crew went to Paris last weekend, composed of M & Ms Wheels as well as Bruno.
Several reasons motive us to take the road to Paris : the Download festival, the Buffalo trail and the fact to give to Pierre, the first ever Mowgly stem.
After spending Friday with music (Eluveitie, Ghost, Ozzy...), we spent our Saturday with the Buffalo crew, who was in full preparation for the upcoming jam next weekend. We were so happy to give personally this stem to Pierre, who directly built it up on his BMX.
Back to music on Saturday night for some (Avatar, The Offspring, Manson...), BMX session for others, this weekend was a success, with lots of fun and sun !
The first Mowgly stem is available
We are very happy to show you the first Mowgly stem, in its final version with its beautiful black anodized dress and stainless steel hardware.
This first ever model will be given to Mowgly's brother - Pierre; it is obviously logical for us to give him the first stem available.
You have to know that we are currently working to improve the manufacturing process of this stem, in order to optimize costs and therefore offer you the best price.
The Mowgly stem isn't available for sale currently, a soon as possible we will put in place pre-orders.
The Shape bicycles' members are working on a new logo, in addition to the existing ones.
We were inspired by the one of the skate brand Real, in fact, this logo has always kept our attention; it was a base of our reflection.
In the first time, a batch of stickers will be printed, maybe some tee-shirts after.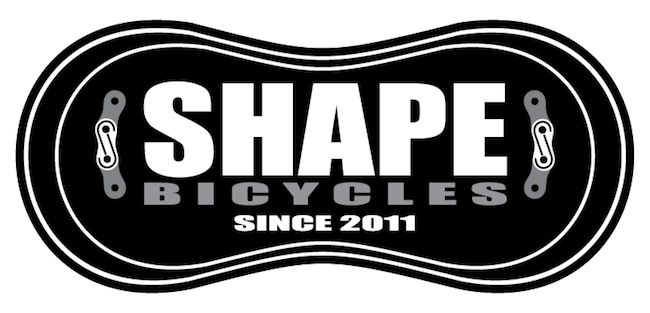 Clint Reynolds - S&M bikes DVD
The video part of Clint Reynolds in the latest S&M DVD "Hot dogs who can't read" !!
10 years ago, Robbo in the USA